Members vs. Men

The value of your fraternity is not in numbers but in Men.
In REAL brotherhood,
Eight men thoroughly emersed in the true Omega Spirit,
Are far greater assets than eighty with lukewarm enthusiasm.

Do Thy Duty That is Best. Leave Unto the Lord the Rest.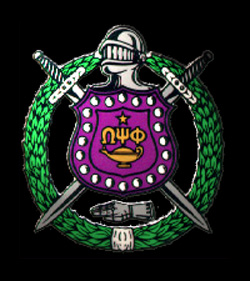 Holla at the bruhz!
See who else dropped us a note
HOME | WELCOME | LINKLIST | BRIEF OMEGA HISTORY | BG HISTORY | FOUNDERS | CHAPTER OFFICERS | BG LINES
ROAD TRIP | NOBLE NINE | CALENDAR | SERVICE PROJECTS | PARTIES | FAMOUS OMEGAS | PHOTO LAB | QUOTE OF THE DAY